Process Cooling Hire
Process cooling solutions to suit applications that require a specific temperature in the range of
+25°C to -40°C
Increase production during periods of high ambient temperatures.
Provide additional cooling to meet batch requirements.
Cool a pilot plant for cost effective proving trials.
Continue production during maintenance periods.
Whether you require critical process cooling during the summer months to increase production, or you experience an unforeseen breakdown, Carrier Rental Systems Ireland can deliver.
Our process cooling solutions suit a number of industry sectors. Recent deployments include the food and drink industry, the plastics and paper industries and the chemical and petrochemical industries.
Our Process Cooling Solutions
Carrier Rental Systems has experience providing process chillers to many varied industry sectors. This means that we have a good understanding of the requirements and demands of your industry. Our rental chillers can be used in many process cooling applications.
Our Low Temperature Cooling Solutions
Our complete range of fluid chillers are available 24/7, enabling Carrier Rental Systems to provide low temperature cooling temperatures to more specialist process cooling rental projects. These low temperature cooling rental systems can also be provided with a heat exchanger rental package which facilitates connection onto any system which contains a process fluid which is not compatible with ferrous materials.
Quick and Easy Installations
All Carrier Rental Systems Chillers for hire are fitted with quick connect couplings. This makes installations quick and easy, with the minimum amount of pipe work modifications. Process coolers can also be provided with flexible connection hose to meet the majority of temporary pipe work requirements.
Highest Quality Equipment
All Carrier Rental Systems chillers have been manufactured to the highest specification. All units feature a full package of in-built safety features and controls, enabling straight forward reliable operation. The latest compressor technology is also incorporated to ensure maximum efficiency when faced with varying process cooling loads. Each process cooler unit is engineered to give maximum contingency with regard to compressor and circuit configuration.
The Complete Package
All ancillaries including heat exchangers and pumps are provided.
Process Cooling Case Studies:
Food / Beverage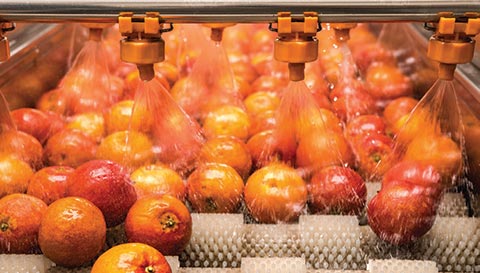 An existing chiller at this busy food production company had come to the end of its working life and required replacement...
Read Full Case Study
Manufacturing
Progressive failure of a low temperature process cooling chiller plant was limiting production at this chemical processing facility...
Read Full Case Study