Ice Rink Hire
Carrier Rental Systems are your perfect choice for Ice Rink Hire!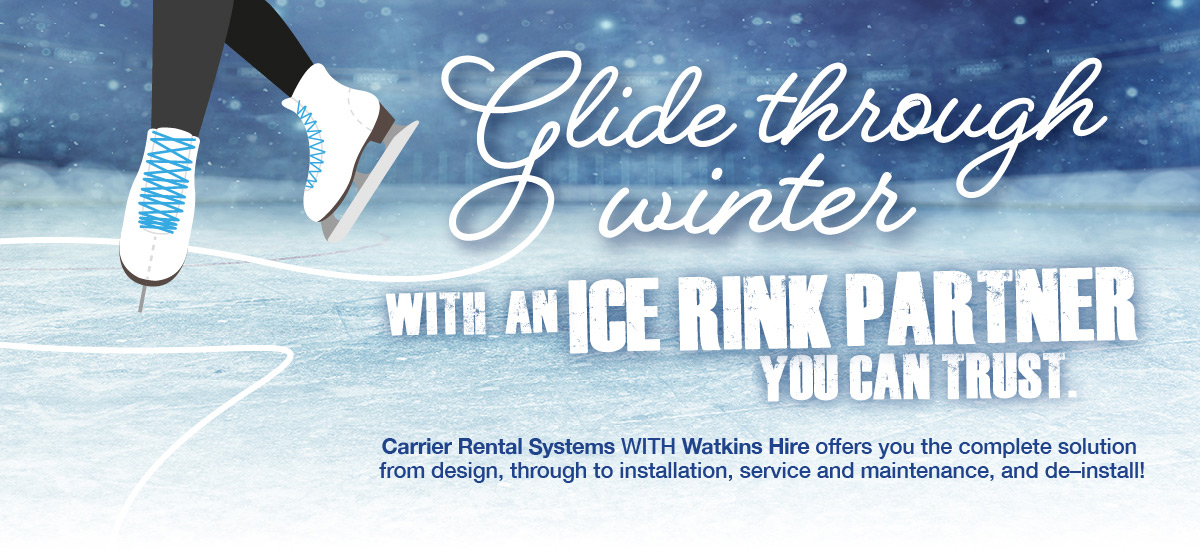 Our ice rink specialists provide full support to help you deliver a successful event.
With our combined technical expertise and unmatched nationwide equipment availability, Carrier Rental Systems and Watkins Hire offer a complete ice rink service.
How does it work?
Our efficient, high-performance chillers connect quickly and easily to rink pipe work, maintaining the water/glycol coolant at the correct temperature to form and maintain the ice mat.
Our ice rink hire service includes:
Ice rinks supplied and installed from 10m x 10m to full size 30m x 60m
Ice Bars
Mat and barrier systems (supply only)
Ice rink chillers and pumps (supply only)
Temporary power packages
Heating to cafe and skate changing areas
Viewing platform heating
Free site surveys
Carrier Rental Systems Ice Rink Installations: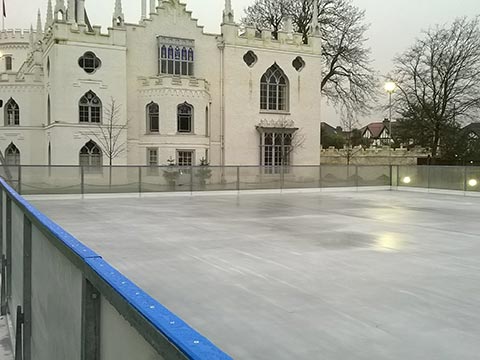 Carrier Rental Systems Ice Rinks in the News: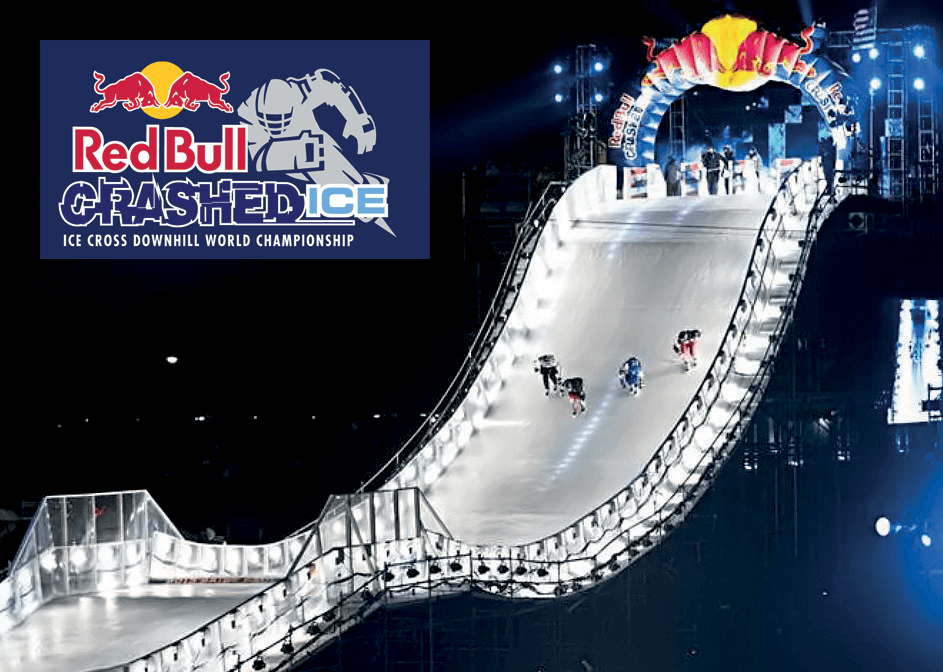 Carrier Rental Systems supplied high efficiency chillers and defrost boilers for the downhill ice track at the Red Bull Crashed Ice event in Belfast!
We delivered four AquaSnap® 30RB 402 air-cooled chillers to the historic Stormont site in Belfast, Northern Ireland, where the steeply raked track was built on the steps of the Parliament building. The Carrier team worked closely with ice rink specialist AST Eistechnik GmbH of Austria, who designed, supplied and commissioned the refrigeration piping system and was responsible for the preparation and maintenance of the ice track. Carrier's experience of delivering high specification cooling and heating for outdoor leisure events ensured the tight timetable for set-up and decommissioning was achieved, and the project was a resounding success!
Read More