There's more focus than ever on healthy buildings and homes but healthy indoor environments are not about a moment – they're part of a movement. And Carrier is here to lead the way...
The human impact of healthy buildings
From the most fundamental elements of safety to the cognitive and health benefits of improved air quality and ventilation, healthy buildings provide environments that are optimized to positively impact the people inside. It's why Carrier is leading the way in helping customers think about buildings differently – starting by thinking about building occupants first.
Explore what's possible with a healthy building strategy, how to get started and why it makes sense to turn to Carrier for our expertise and an industry-leading portfolio across nearly all aspects of healthy buildings.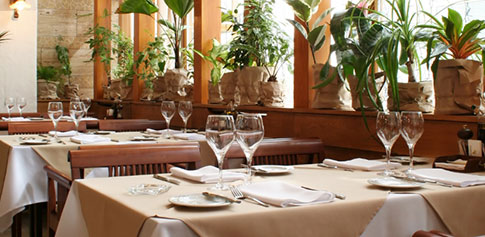 High traffic areas such as retail check-outs, walk-ways, reception areas, and hospitality venues, are particularly susceptible to build-up of viruses and other air-borne pathogens.
Specialist air purification hire units in stock and available for immediate hire:
TAC V+ Air Purifier
Effective air purification and virus deactivation
Compact, plug-in TAC V+ units use a two-stage air filtration process, with a F7 pre-filter followed by an H14 high capacity HEPA main filter.
Airborne viruses are removed from the airstream and deactivated using bursts of intense heat treatment, automatically disinfecting the filter media and prolonging working life.
The units operate without the use of chemicals and are self-sterilising, minimising maintenance requirements and down-time.
Used alongside existing building ventilation systems and surface decontamination, the purification system significantly reduces infection risks and provides additional reassurance for staff and customers.
As well as minimising bio-hazards, the units help maintain high quality indoor air by removing airborne dust particles, micro-fibres and contaminants to maintain a cleaner, healthier indoor environment.
A High-frequency zone air purifier for the efficient reduction of suspended matter and aerosol clouds in the direct installation environment.
The zone air purifier TAC V + reduces the dwell time and intensity of aerosol and suspended matter clouds directly at the installation, this is an innovative solution for establishing clean air zones that are low in viruses and pollutants.
Creates a 'clean zone area' of up to 320m3
Energy efficient and portable
Automatic self-regenerating HEPA filter
Safely reduces airborne infection risk
German-designed and built machines use a combination of advanced filtration and thermal treatment to remove and deactivate 99.995% of air-borne viruses.
Find Out More
---
Carrier OptiClean 39UV
Perfect for commercial, healthcare and administrative applications
The OptiClean 39UV dual-mode air scrubber and negative air machine is designed to improve IAQ for installations that have no possibility of fresh air inlet while reducing the levels of airborne pathogens.
Delivered with high efficiency HEPA filters and the possibility to integrate char-coal or germicide system (UV-C) as an option, it is designed to simplify its installation as much as possible, making it easier to use in any applications.
HEPA filters are protected by high efficiency M5 prefilters.
The Carrier OptiClean 39UV has been designed with Offices, Hotels, Healthcare, Industry and administrative applications in mind.
Features include multi purpose recirculation of negative air, providing safety conditions for locals without fresh air entry.
High efficient long-life HEPA filters
Vertical design for smaller footprint
Portable and adaptable to nearly any installation
Heavy duty locking casters
OptiClean 39UV can be used in two different operating modes including negative air pressure and recirculation. Its high-performance EC motor reduces power consumption with high energy efficiency.
Find Out More
---
Healthy Buildings
A healthier future starts indoors...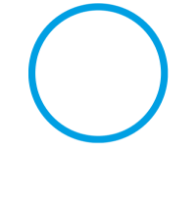 Why choose our specialist air purification hire units?
Carrier Rental Systems is the UK leader in ventilation and indoor environmental control.
Our advanced air purification systems remove 99.995% of viruses and other air-borne pathogens from indoor air, minimising risks to staff and the public.
No chemicals are required, and filters are self-sterilising using automatic heat treatment.
You are covered by our 24/7 support service, ensuring plant continues operating efficiently throughout the hire period.
With a network of locations across the UK and Ireland, we deliver equipment to your site rapidly as soon as we receive your order.