Decibeater Generator Range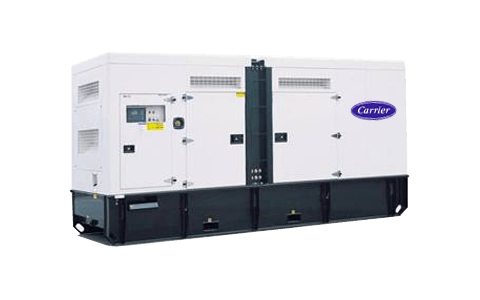 These units are ideally suited for noise sensitive areas where silent power is critical. Models range from 15kVA to 350kVA with noise levels of 61 db(A) @ 7m in accordance with 2000/14/EC OND.
All generators are set to run at 50hz (1500rpm) and can also be set at 60Hz (1,800rpm). Voltages: Sets are sent out at 415 / 3 / 50 or 240 / 1 / 50. Generators can be used on Single Set, AMF and Synchronising applications.
---
Decibeater Generator Range SPECIFICATIONS
15 Lister LPW4 51 3.8 2000 x 1000 x 1070 800
27 Perkins 3142.4 178 6 3250 x 1145 x 2045 2241
40 Perkins 4236 178 10.5 3250 x 1145 x 2045 2368
80 Perkins T4236 200 14.1 3700 x 1145 x 2045 2400
100 Perkins 100TG2 200 22.7 3700 x 1145 x 2045 2695
160 Cummins 6LTA8.32 421 37.1 4565 x 1290 x 2485 4321
200 Cummins LTA10G2 421 40.5 4565 x 1290 x 2485 4721
250 Cummins NT855G5 511 59.6 5300 x 1500 x 2805 6511
350 Cummins NT855G4 511 73 5300 x 1500 x 2805 6761
kVA Rating 0.8 Power Factor Continuous Engine Model Fuel Tank Capacity (ltrs) Fuel Usage Per Hr (ltrs) at 75% Load Dimensions L x W x H Wet Weight (kg)