Carrier Rental Systems Secures New Portable AC Units for Summer Peak
Carrier Rental Systems, one of the UK's leading temporary cooling and heating specialists, has invested in a new fleet of high-performance portable air conditioning units to meet the summer demand.
Detailed testing and evaluation was carried out to identify the most robust, effective and reliable portable air conditioners available, in order to provide the level of service Carrier Rental System customers have come to expect.
"By its nature, the hire business requires top-of-the-line equipment to ensure continuity of service for customers," says Marc White, director, Carrier Rental Systems. "We take this issue very seriously at Carrier and carried out assessments of a number of systems. This revealed potential issues in some of the products, which we were able to exclude, and helped us target what we believe are the best designed and engineered systems today."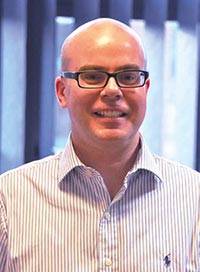 White adds: "The chosen unit, the ACU 3.5kW mobile air conditioner, combines excellent design, robust construction, great performance and quiet operation. With its attractive silver livery, it also looks good in most environments, including offices, shops, hotels and restaurants. We believe it's going to be a winner when temperatures start rising during the summer months."
Carrier Rental Systems has invested in a fleet of 400 of the electronically-controlled ACU 3.5kW units, which replace its previous KY32 cooling units. The units are now available for immediate hire across the UK and Ireland.
Importantly, the ACU comes with a discharge hose up to 3m long, giving flexibility of placement within rooms and buildings, which is essential for delivering cooling to where it's needed. Extended cable lengths of 2m are also supplied, enabling customers to reach the nearest electrical socket while avoiding any trip hazards.
A built-in condensate management system overcomes the need to manually dispose of accumulated condensate. Moisture is evaporated by heat generated by the system's condenser coil and also ejected as warm/damp air via the extraction duct.
In addition to the standard cooling mode, the unit features a dehumidification setting with the capacity to remove up to 54 litres per day, providing a cool, dry comfortable environment in the workplace or home.
Carrier Rental Systems has also invested in a further hundred units that are available for direct purchase; ideal for customers wishing to have a solution on permanent standby for a spike in temperatures.
For more details contact: Carrier Rental Systems at Northern Ireland: 0800 026 4717 / Ireland: 1800 936 533 or email .