A Joint Force Meeting Winter Temporary Heating Demand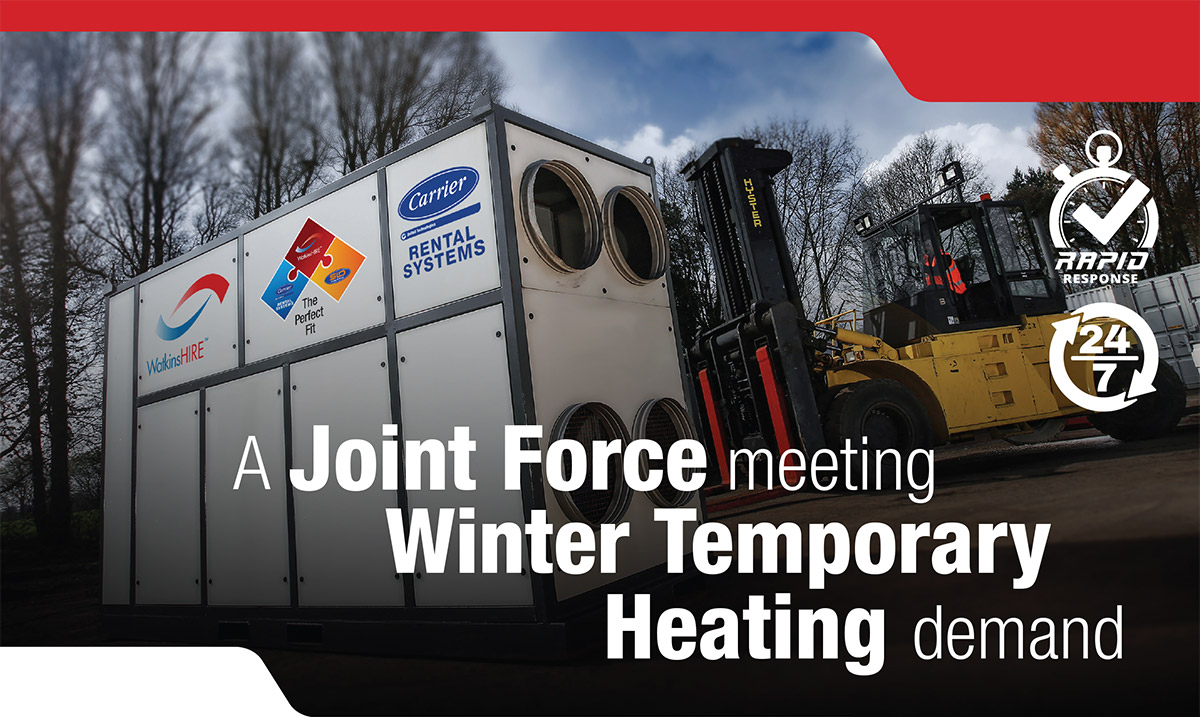 With the cold season approaching, Carrier Rental Systems Ireland has joined forces with recently acquired company Watkins Hire to offer what is believed to be one of the most comprehensive range of heating hire equipment available in the Ireland, backed by 24/7 support.
By combining their fleets of high performance heaters, packaged boilers and specialist steam plant Carrier Rental Systems and Watkins Hire can offer heating solutions suitable for all building types, from office blocks and shops, to hospitals and public buildings, up to the largest warehouses and industrial premises.
Contact our team today for your rental solution.
Steam Boilers
Hot Water Boilers
Heat Pump Chillers
Heating Boilers
Radiant Heaters
Fan Heaters
Indirect Fired Heaters
Air Handling Units
Fan Coil Units