Temporary Cooling and Heating Hire for the event Industry in Ireland
Climate Control for Events
Complete temporary climate control solutions from the industry's events experts. Events Expertise – 24/7 anywhere.
Carrier Rental Systems have the experience of being a major equipment manufacturer whilst also being a major player internationally. By offering temporary rental of cooling, heating and climate control within the event, entertainment and hospitality industries we can help you with a range of issues.
At Carrier rental Systems we offer flexible, cost-effective, high value systems as standard. Whether you are looking for solutions for single venues through to complex temporary structures, we can easily supply a system which suits your needs. We always provide a complete service when you are looking for climate control for events, including site assessment, system design, installation and full support during your event through to timely and hassle-free decommissioning upon completion.
Carrier Rental Systems have many years direct experience providing heating and cooling solutions to the event industry using the following HVAC equipment:
Bringing the benefits of climate control to the Events sector
Whether you are looking for a single small unit for a hospitality chalet through to a complete stand-alone climate control system across a large event at an exhibition centre, we have the systems available from stock. Our experienced teams will assess each individual requirement so that we can tailor an appropriate solution from our wide selection of available equipment.
All of the air conditioning and heating equipment that we use is designed for flexibility, minimum environmental impact and maximum efficiency. This includes our heat pump units to minimise power usage and to provide heating and cooling within a single unit.
Ancillary power solutions are also available utilising the latest 'green' technology coupled with our fuel management service for the duration of every event.
A complete range of portable ice rink equipment is also available. Ice rink specialists have come to rely on our experience and appreciate our customer-focused approach. Our engineers developed the first temporary outdoor rinks in the UK in 1996 and today we are a major provider throughout Europe.
Supporting you
Our experienced team is on hand throughout the project to give you the best solution for your specifications. We are always aware of your deadlines and ensure that we conform to these as well as other requirements such as health and safety regulations, noise levels and environmental impact. Our turnkey management is available when you are looking for climate control for events. This can include crane hire, road closure, safety fencing scaffold platforms and more.
As we are part of a global corporations we can provide continuity of supply across events that travel through Europe and the rest of the world. We also understand and appreciate international regulations, operating to acknowledged international standards so that your event can continue to be successful wherever it travels.
Events applications for our equipment know no bounds and have included:
Venue climate management for major events
Film & TV stage, studio and on location air conditioning and heating
Climate control in temporary structures for parties, catering, exhibitions, garden shows and art & antique fairs
Hospitality areas and media centres for sporting events
Climate control for theatres
Indoor and outdoor ice rinks for city centres and historic attractions
TV show ice rinks and travelling ice rinks
The following are example case studies of our equipment used within the event industry:
Events / Ice Rinks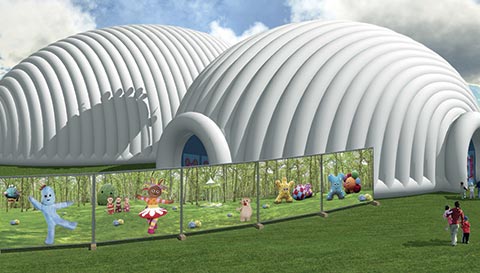 The Showdome, an inflatable temporary theatre and events space, required air conditioning to ensure comfortable conditions...
Read Full Case Study
Events / Ice Rinks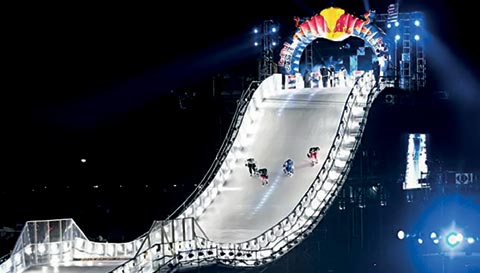 Carrier Rental Systems supplied high efficiency chillers and defrost boilers for the downhill ice track at the Red Bull Crashed...
Read Full Case Study