Temporary Cooling and Heating Hire for the Drink & Dairy Industry in Ireland
Providing flexible, cost effective, high value solutions for all of our clients, Carrier Rental Systems is the perfect combination of a major equipment manufacturer and a leader in the international equipment rental market.
A quick response with only the highest quality and most reliable equipment is what you will get from Carrier. Our specification engineers can help you agree the perfect solution for your needs. Our technicians will service and maintain the rental fleet of all equipment and every step of the service will be managed by our dedicated customer response team.
With equipment onsite, our technicians will install, commission and de-install equipment to save you money. You can remain safe in the knowledge that our fully optimised solution will minimise running costs, maximise performance and continue protection of the environment.
Carrier Rental Systems have many years direct experience providing heating and cooling solutions to the drink & dairy industry using the following HVAC equipment:
Bringing the benefits of temporary production cooling and chilled storage
Within the drink & dairy industry we can install stand-alone chilling systems for any process step or supply equipment to supplement existing on-site capacity on a temporary basis. Expanded capacity, such as peak seasonal periods can be accommodated easily, without the need for large upfront costs.
Temporary chilled water and boiler systems give you the chance to expand output or shorten production times with no need for down time as our services can be suited to your exact needs. Even if you are looking for temporary chilled storage to cover maintenance, we can easily accommodate your needs.
All of the products we supply are available on a 24 hour basis with immediate availability. Chillers are available from 5kW to 5000kW, air conditioning from 2kW to 2000kW including spot cooling and space heating. Low temperature hot water boilers and complete temporary plant rooms are also available from 50kW to 2000kW.
Supporting you
Carrier Rental Systems has a wealth of experience which is passed on to support our clients rental needs. Pilot plants, single contracts and testing facilities may require temporary equipment or original designs to match individual criteria, and we can help solve these problems.
Our specification team is at hand from the earliest stages of a project to ensure that you get the best solution. In addition to this, 24 hour cover is provided throughout the rental period.
With short and long term rental periods available, we can easily cover your temperature rental needs in the food and drink industry. You can also sub-contract standby cooling equipment – enabling clients to save space with our guaranteed contingency supply service.
In addition to the equipment available, we can use our multinational connections to provide solutions across international borders. Our bespoke packages can include additional services such as crane hire, road closure, power supply management and much more.
The following are example case studies of our equipment used within the Drink & Dairy industry:
Food / Beverage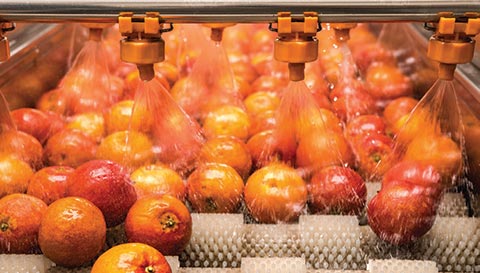 An existing chiller at this busy food production company had come to the end of its working life and required replacement...
Read Full Case Study
Food / Beverage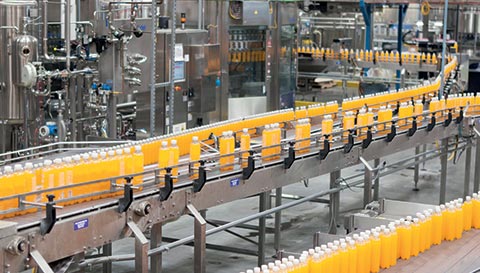 This Yorkshire-based drinks manufacturer needed a solution to provide high efficiency chilled water for use in several manu...
Read Full Case Study
Food / Beverage
To provide temporary cooling for a major food warehouse and cold store in Peterborough, to enable it to continue operating...
Read Full Case Study